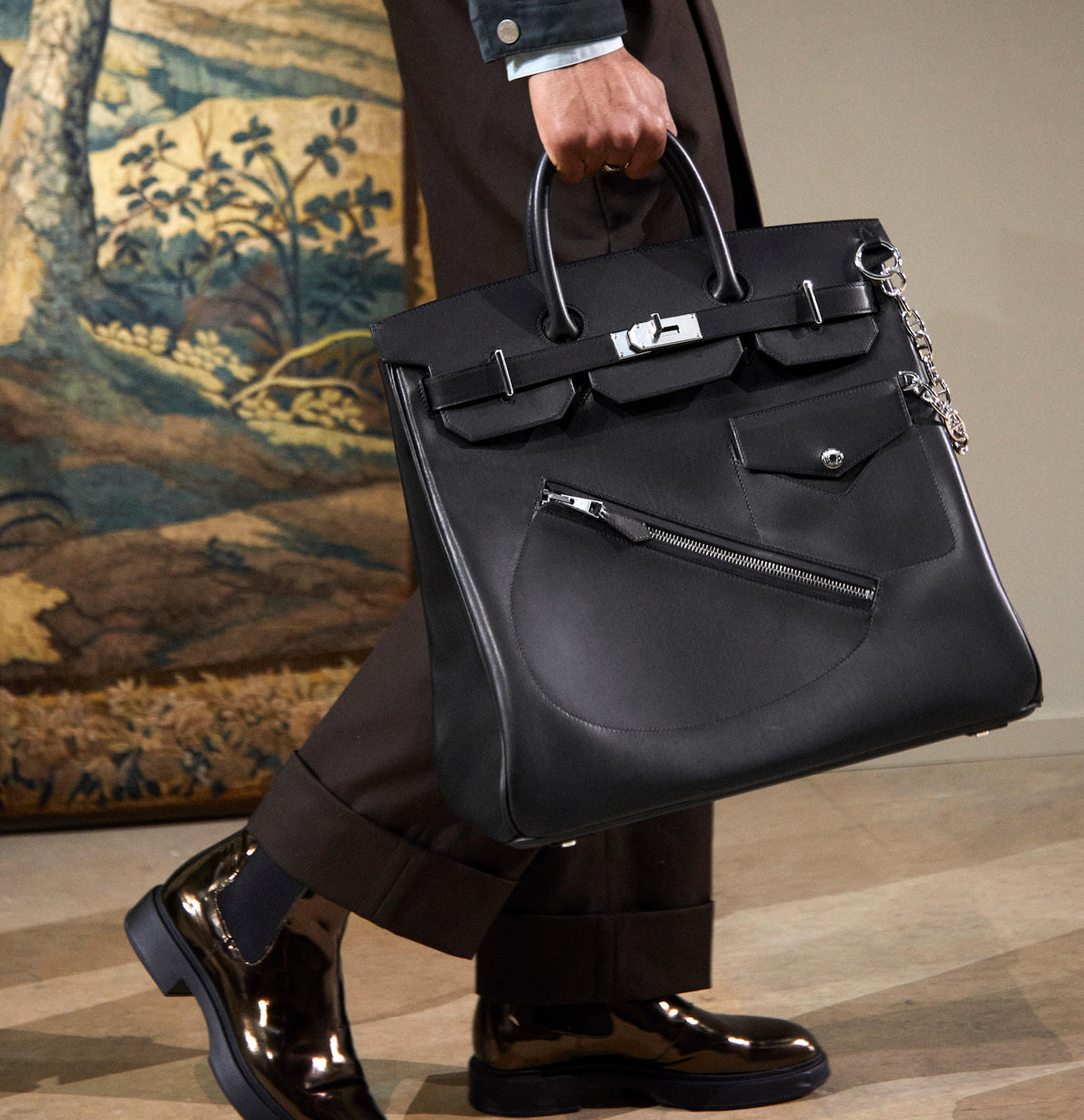 Why should women have it all? Hermès unveils 'The Rock' its first Birkin bag for men
Women move; now is the time for the boys (or shall we say men) to rock the Birkin! Presented during the Hermès Fall/Winter 2022 show at Paris Men's Fashion Week, this is the first Birkin bag for men called "The Rock".


Benefiting from the signature flap, as well as straps and hardware to secure its contents, 'The Rock' is quintessentially chic. As well as the standard features, it comes with a key clip that connects the corner of the bag to a pocket, plus another adjacent saddle-shaped zippered pocket.
In addition, the shape of the bag is changed to match that of the Haut à Ceintures or HAC (The very first Hermès handbag). It's taller and wider than the regular Birkin and is crafted in Evercalf leather with utilitarian details. The Rock has already been appreciated by fashion enthusiasts. Moreover, with celebrities such as Kanye West, Pharrell and Virgil Abloh adopting the Birkin, its advent in the world of menswear was certain.
A status symbol that's here to stay, "The Rock" by Hermès, is available in just one style, with its exact price currently unknown. Either way, if your style is suave and sophisticated, this is a bag you might consider buying!
[Via: Prestige Hong Kong]