The EU will publish a communication on the second strategic plan for global health by December
"This is truly a historic meeting," said Dr. Ilona Kickbusch, co-chair of the European Health Forum at Gastein (EHFG). "20 a few years ago, it was the very first time that we talked about a European strategy for global health, and it happened right here in Gastein.
"It was in 2003 that global health was first integrated into the EU health strategy", recalled Kickbusch. "But then it disappeared, to come back in 2010 as the first global health strategy, and now we're working on a second."
Two decades later, with public consultations officially closed last week, the European Union (EU) is due to publish its second global health strategy before Christmas this year.
"The consultations took us from Stockholm to Madrid, but also from Abuja to Columbia," said Francisco Perez-Cañado, senior expert at the EU's Directorate-General for Health and Food Safety (DG SANTE).
"This is one of the broadest consultations to date, including not only what our stakeholders are feeling in member states, but also around the world, and in particular in the Global South."
The EU plan aims to outline how the region will respond to future pandemics and health threats, and reflect a political vision that embodies the values ​​of the bloc. In light of the COVID-19 pandemic, EU officials hope to impress on member states that ensuring fairer global access to health products around the world will safeguard global health.
"It is clear that no government or institution can cope with this threat of future pandemics alone," said Paul Zubeil, deputy director general for European and international health policy at the German Ministry of Health.
"Global health challenges and our reality have changed dramatically since the EU's last strategic plan in 2010, so it's a good sign that the new EU strategy is taking shape. It is absolutely necessary."
While the draft strategy to be presented later this year is certainly ambitious, its proposals will be at the mercy of EU deliberative processes, and the final plan – expected in the first half of next year – will reflect the views and priorities of its 27 Member States.
"You will have to be very lucid that what will come out of the global health strategy will also be a composition of geopolitical agendas," said Sandra Gallina, Director General of DG SANTE. "My heart is with Africa, but our member states have many different geopolitical priorities."
Nevertheless, the inclusive approach to the consultation undertaken by the EU has raised hopes that the final plan will ensure that the region retains the role it assumed during the pandemic as a global health leader.
"The EU's global leadership starts at home," said Perez-Cañado. "The global health strategy must no longer be just about development, but a truly holistic approach to health."
North-South cooperation: partnerships, not charity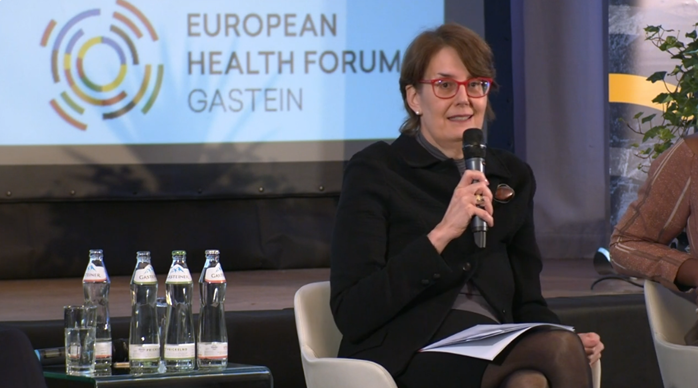 While the previous EU Global Health Strategy was developed in European capitals, the new consultative approach has emphasized the inclusion of partners from across the Global South.
"It's amazing how the EU has really consulted in a different way," said Catherine Guinard of the Wellcome Trust. "I think the values ​​and ethics of the strategy – equity first – are so important to its visibility and ambition, and it's quite exciting to think about global health 10 years from now, where the EU has a comprehensive and coherent roadmap for global health with this strategy as its kind of North Star.
This consideration of the views of stakeholders from low- and middle-income countries (LMICs) in the development process is essential to the legitimacy of the new plan and, for many, represents a decisive moment for the transition of the dynamic charity to that of partnership.
"The fact that we are here is, in itself, an indicator of some success," said Dr Ayoade Alakija, a member of the African Union's African Vaccine Distribution Alliance and UN Special Envoy. WHO for COVID-19 Tools Access Accelerator. "It's an indicator that the world is listening, that we are progressing from where we were, to where we should be."
Alakija hosted one of the consultative meetings held in the Nigerian capital of Abuja between European Commission officials and delegates from 17 African countries.
"I remember when that invitation from the ambassador was sent out, there were gasps from some countries saying, 'Oh my God, this is now fully beginning to indicate true inclusion and partnership as opposed to token participation. "," Alakija said. "Instead of inviting us to the table and saying, here's what we did earlier, you invite us to co-create."
Clemens Martin Auer, President of the European Health Forum in Gastein, stressed: "We have to stop thinking in terms of charity and we have to start thinking in terms of empowerment.
Health and climate
Europe's understanding of the relationship between climate and health is central to the region's strategic vision.
"I would like to see the EU really step up and use this strategy as an opportunity to articulate how it will lead on climate and health," Guinard said. "There is a real awareness in all governments now that climate and health is a real issue, but I think there is a lack of leadership."
To move forward, Guinard explained, the plan must promote a cross-disciplinary approach in which health policy is integrated with climate, transport, energy and other related policy areas.
"When it comes to climate and health, this is a real chance to show how the EU can bring together its unique capabilities in policy, science and politics to really deliver effective change to people in Europe, but also in the countries of the South", she concluded.
No future without health workers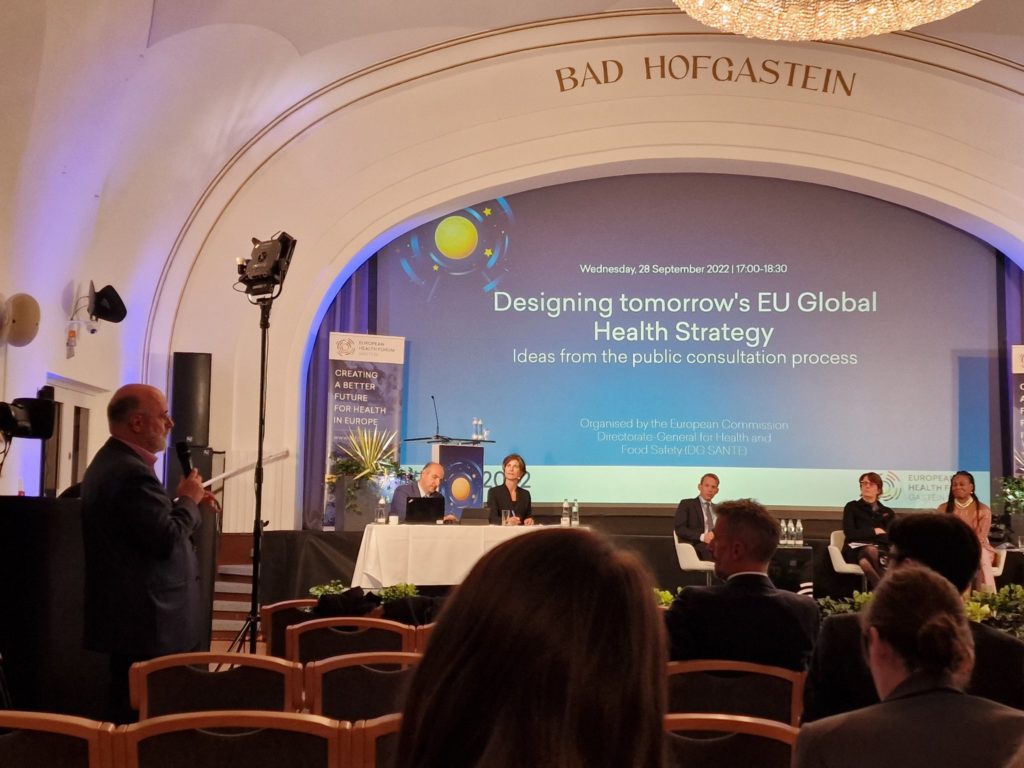 Health workforce shortages are perhaps the most critical silent crisis threatening the progress of global health programs around the world, and the EU strategy is no exception.
For low- and middle-income economies, staffing shortages in rich countries can have devastating impacts on the progress of their healthcare systems, resulting in medical talent often being poached from high-income economies.
"This year alone, the UK has sucked in around 60,000 medical professionals from Nigeria – from Nigeria!" said Alakija.
"How the hell are we going to have healthy societies in these countries? If we want to have a global health strategy, it must address the tough questions. »
"We have a lot of – I would say vacuuming – Romanian, Bulgarian talent coming to Western Europe," Gallina said. "It's not working in Europe, and what we absolutely don't want is a burnout of health workers in Africa."
Additionally, the physical and mental well-being of health workers around the world after years on the front lines of the pandemic – an often overlooked consideration and a major contributor to current and future shortages of medical personnel – is reaching a critical point.
"Healthcare staff are at their wit's end," Gallina said. "It's the harsh reality. They are very tired. There is a crisis.
As one healthcare worker advocate put it, "We can't magically pull a doctor out of a bag. If we're going to end this never-ending health workforce shortage crisis by 2030, we need to start building the pipelines now.
Pandemic preparedness: "wake up"
Another essential component of the strategic vision concerns pandemic preparedness. The status quo, Gallina noted sharply, is far from acceptable.
"So let me wake you all up," she told the room. "Either our patterns change or the next pandemic will find us in the same place we were with COVID.
"We need to stop being in this reactive mode," Gallina continued. "I'm sick of us in health having to go into reaction mode all the time. We wait for something to hit us in the head, and only then do we react.
The main mechanism that the EU has chosen to push for this change of position is the World Bank mechanism Pandemic Prevention Funda Financial Intermediate Fund (FIF) to finance investments aimed at strengthening pandemic preparedness and response, with a focus on low- and middle-income countries.
With WHO's commitment as a lead technical partner, the fund aims to fill critical gaps in countries' capacity in areas such as disease surveillance, laboratory systems and the health workforce.
"Yes, we invested $450 million, and the United States invested $450 million, but the important thing will be the proof in the pudding," Gallina said. "The World Bank should not handle this as a development project. It is a health project.
"A health project means you listen to the health professionals you have," she explained. "If it becomes a development project, it's lost. It will accomplish other things, but not the things we want.
Any successful approach to global health cooperation must also be adaptable. As crises are unpredictable, global health vehicles must also be flexible to respond to this reality.
"At the Commission, we often don't have real tools to push what we want to push, so sometimes we invent our tools [as we go]", Gallina said. "And internationally it could be the same."
Towards a better future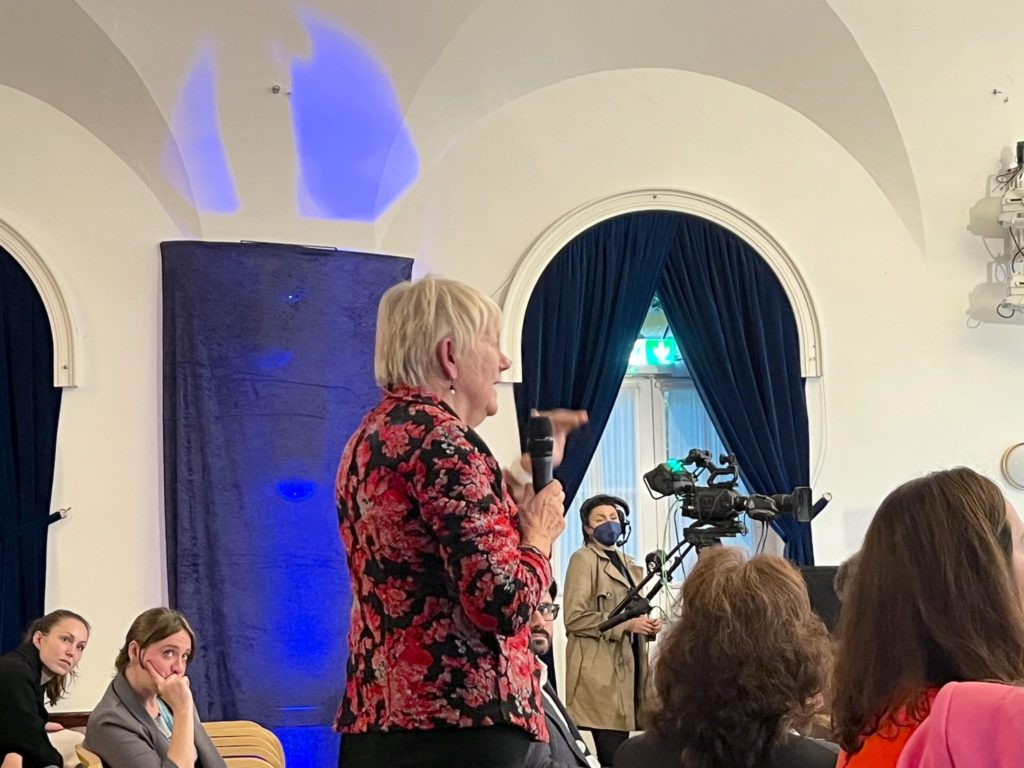 Although the final form of the new strategic plan will not be known for several months, the feeling in the room was one of optimism.
"The strategy is not just written for the challenges and the problems that we are experiencing now," Guinard said. "But by integrating the science, it's also about the challenges that we don't yet know."
If the plan is to succeed, global cooperation – and the interests of all stakeholders – will be essential.
"For a collective future to be what we all want it to be, a global health strategy cannot really be about health alone," Akidja said. "We all have to start saying 'no!', it's not just about health. It is education. It is the elimination of poverty. It's food insecurity. It's kind. It's about women's rights.
"It's important if we want to build partnerships that we talk together because I think there's more that connects us in what divides," Akidja said in conclusion. "Your health is my health, and your health security is my health security."
Picture credits: Arthur Olsch, Urska Erklavec, Urska Erklavec.
Fight the infodemic in health information and support reporting on health policies from the Global South. Our growing network of journalists in Africa, Asia, Geneva and New York connects the dots between regional realities and major global debates, with evidence-based, open-access information and analysis. To make a personal or organizational contribution, click here on PayPal.