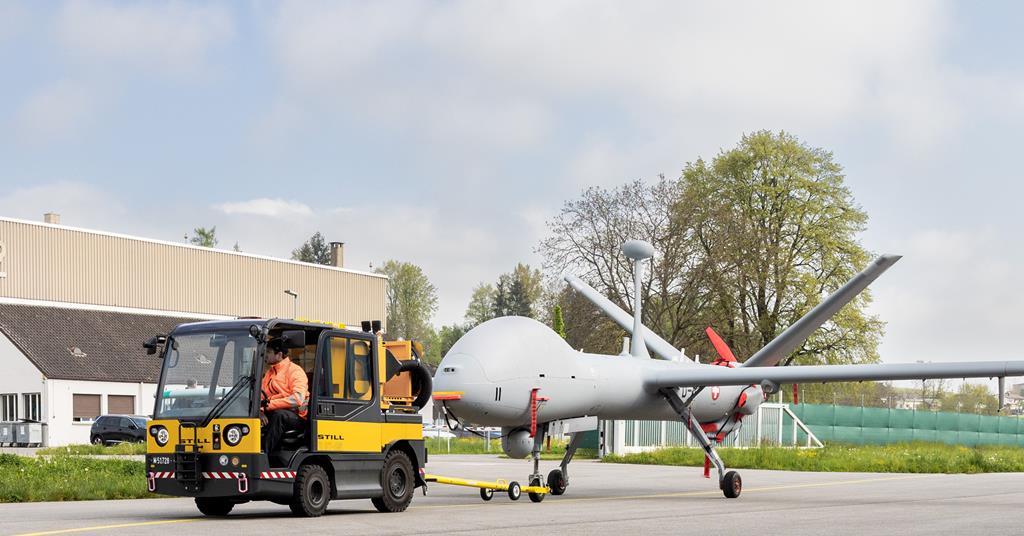 Switzerland receives the first two Hermes 900 drones from Elbit | New
Switzerland has moved closer to launching operations with Elbit Systems' Hermes 900 unmanned aerial system, with its first two of six aircraft arriving in the country late last month.
Deliveries of the lead unmanned aerial vehicles (UAVs), as well as two ground control stations, were made at Emmen Air Base on April 21 and 26, the Swiss Federal Department of Defense said. civil protection and sports.
Following their assembly by Elbit personnel, the devices – registered D-11 and D-14 – will be subject to functional checks.
"Over the next few months, they will undergo flight testing before being handed over to the Air Force in [the second half of] 2022," he adds. The testing process will be carried out by the country's Armasuisse procurement body, with a first flight expected by the middle of the year.
Referred to locally as the ADS-15 Reconnaissance Drone System, the Hermes 900 was selected by Bern in 2014, with an order finalized late the following year. This also includes the provision of support equipment and a simulator.
After the acceptance by the Swiss Air Force of the first pair of surveillance aircraft, "the other four drones will follow by the end of 2023", indicates the Ministry of Defense.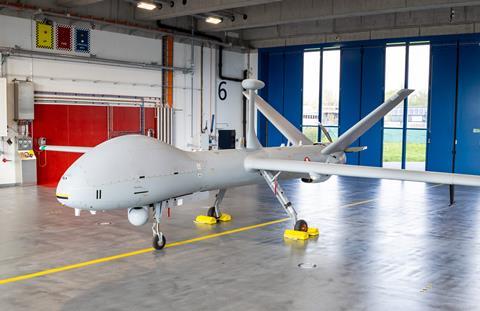 Once operational, its Hermes 900s will perform tasks such as military surveillance, as well as search and rescue, border surveillance and other tasks in support of civilian services such as the police.
The introduction of the new type took much longer than originally planned: when Bern signed the contract in November 2015, deliveries were to be completed within four years. Switzerland does not currently have a tactical drone capability, having retired the last of its Israel Aerospace Industries/RUAG ADS-95 Ranger aircraft at the end of 2019.
Elbit says the medium-altitude, long-endurance Hermes 900 has a maximum endurance of 36 hours when operating up to 30,000 feet. The type can carry a payload of 350 kg (770 lb), including an electro-optical/infrared sensor and synthetic aperture radar.