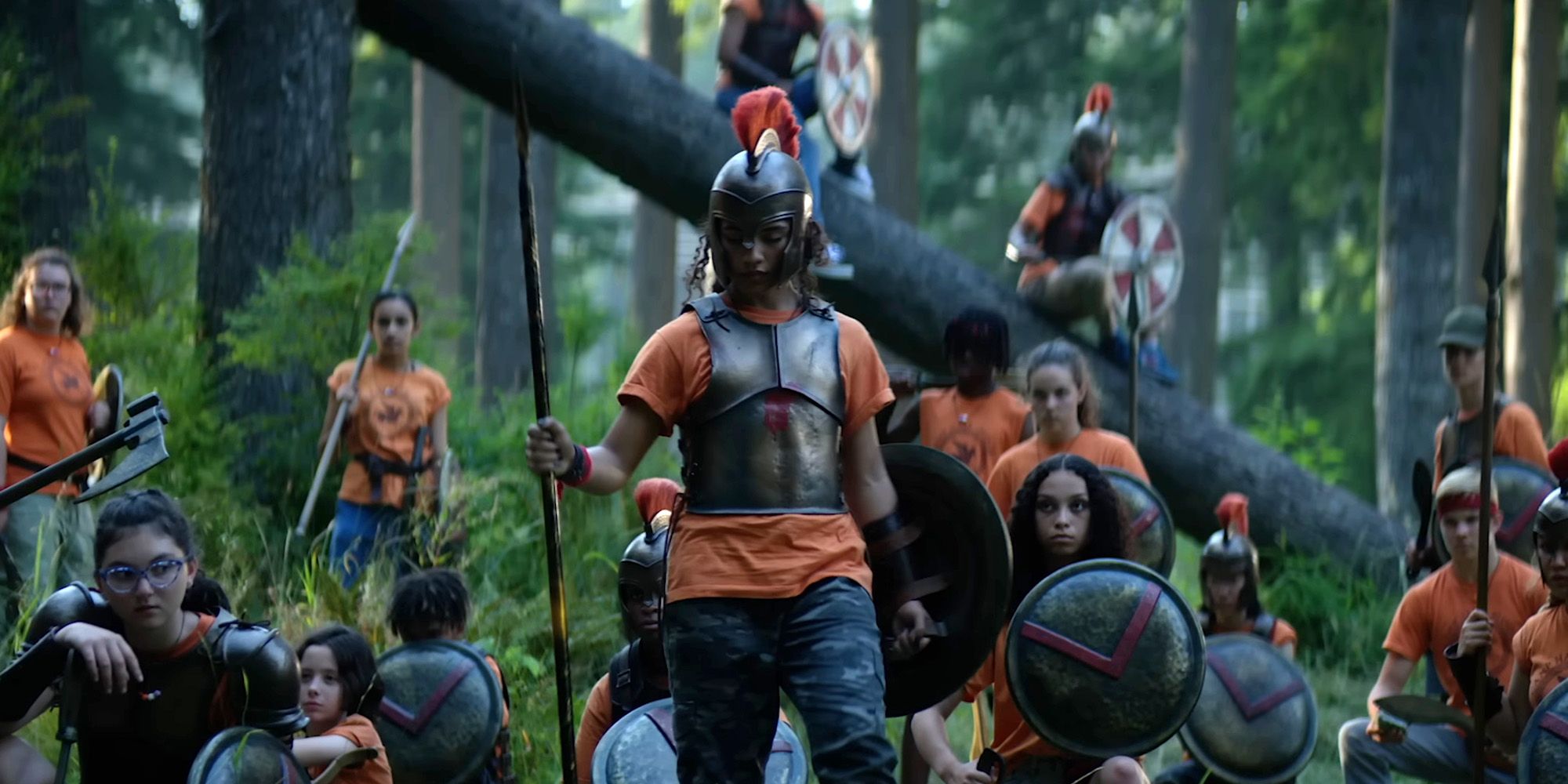 Percy Jackson Author Praises Hermes Scenes With Main Characters
Disney cast Lin-Manuel Miranda to play Hermes in Percy Jackson, and Rick Riordan is pleased with the actor's chemistry with his fellow performers.
Author Rick Riordan praises Lin-Manuel Miranda, who was recently cast as Hermès in the upcoming Disney+ Percy Jackson TV series. Riordan is apparently very involved in the production of the television series and is very happy with the casting choices that have been made. Riordan, however, seems particularly pleased with the way Miranda works alongside the cast of Percy Jackson and Annabeth Chase.
Walker Scobell and Leah Jeffries, who will play Percy and Annabeth respectively, are both 13 years old, allowing for a more accurate portrayal of the characters. Although this may pose a challenge for some, Riordan wrote about RickRiordan.com this Miranda, like Hermès, had instant chemistry with young stars. Riordan says:
As I have already told you, the PJOTV set is a good place to work. We really feel like family. Lin-Manuel's presence only made him better. He was generous and kind, and delivered a performance that ignited the screen. Wait until you see him with Percy and Annabeth. Wow. The best part was seeing him work with our young stars — what an incredible experience for them and for us! We all agreed that we can't wait for season two! (Fingers are perpetually crossed, of course, that we get the green light for a second season, but I'm optimistic.)
For fans of the show, it's exciting to hear that the precise casting doesn't stop at Percy and Annabeth. Riordan and the team cast a younger Grover Underwood in Aryan Simhadri and a slightly older Luke Castellan in Charles Bushnell. These children will confront and face the council of the gods, whose Ares, Dionysus and Hermes have been confirmed. We got a taste of these gods in the movies; however, with the show aiming to provide more backstory, fans can expect a more worthy portrayal of these gods on the show.
All gods will benefit immensely from a fleshed-out backstory, and none more so than Hermes. Miranda's character is Luke Castellan's father; a friend turned foe to the heroes at Camp Half-Blood. Riordan has previously hinted at a bigger role for Hermès in the first season of Percy Jackson, which will give a much more complex origin to Luke's misdeeds. Ares, who was in Percy Jackson and the Lightning Thief for five seconds, plays a pretty big role in the books. The god of war is vengeful and even goes so far as to fight Percy in an intense scene from the books. Ares carries a personal vendetta against Percy throughout the series. Speaking of gods who hate Percy, Dionysus has also been confirmed to be part of the show. Although Mr. D's character has been shown in the movies, the books have made him a much more complex character than the simple camp-drunk guy he was shown.
With each new information on the series, like the iconic fight scene between Ares and Percy, fans have more and more reason to be excited about its release. The films have failed on several fronts when it comes to book justice, and news of Miranda and the main cast getting along is very encouraging for fans to hear. Everyone on board seems to be a fan of the book series in one way or another, and most importantly, it seems like the cast members and Riordan are having fun with the show. Fans will see how the Percy Jackson TV series shows against its movie counterpart on Disney+ in early 2024.
Next: The Percy Jackson Disney+ Show Has a Major CGI Challenge
Source: RickRiordan.com