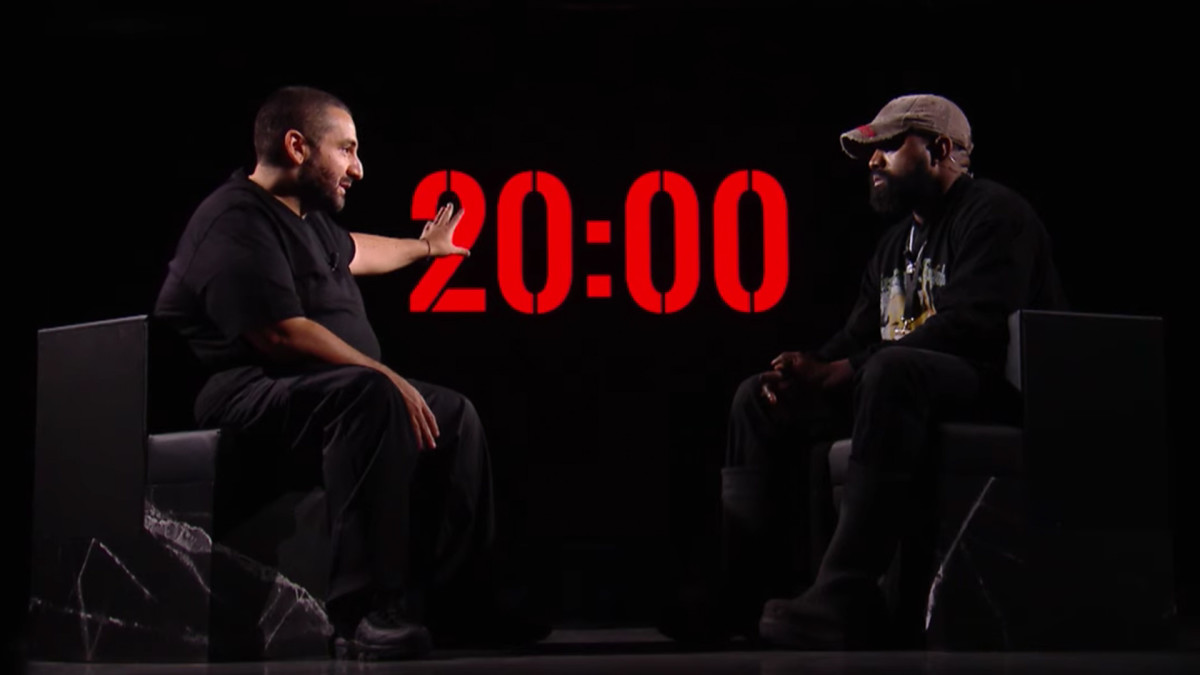 Kanye West on how he felt after Virgil Abloh got the Louis Vuitton job
In a new interview with Clique TV, Kanye West explained how he felt after Virgil Abloh was named artistic director of Louis Vuitton's men's branch.
"Nobody knows Bernard Arnault offered me the deal," Ye said at 12:35 p.m. of the interview. "Nobody knows the deal was done. I used to call myself the 'Louis Vuitton Don'.
Kanye mentioned that Bernard's son, Alexandre, told him that the LVMH co-founder "never goes back on his word."
"Three months later, they dropped the deal," West explained.
After Ye's deal fell through, Louis Vuitton appointed Virgil as creative director of its men's line. Kanye admits that Abloh's appointment made him feel "a lot of pain and jealousy".
This isn't the first time Kanye has explained how he feels after Virgil landed his role at LV. "There is some validation in the fact that someone I found is now the head of Louis Vuitton," West told Charlamagne tha God in 2018.
When asked how he found out Virgil got the job, Kanye revealed that Abloh called him "two minutes before he hit the internet."
"The breakthrough with Virgil is now that we have someone who comes from DONDA, who comes from the school of Kanye West… Some people have to do things just to prove that they can be done, that they become the billionaire on the other side," he said. "Obama walked into this office as a public servant in a service position. It doesn't matter the amount of money or the property; the world needed to see it was a possibility. For Virgil, it's as if the everyone just needed to see things.
Virgil passed away in November 2021 following a battle with cancer. He was 41 years old.
Earlier this week, Kanye suffered a backlash after wearing a t-shirt with the phrase "White Lives Matter" during his YZY SZN 9 presentation which took place in Paris on Monday. The Chicago artist also doubled down on Tuesday, calling Black Lives Matter a "scam." It has since been torn apart by countless critics, including Diddy, Boosie Badazz and Jaden Smith, among others.