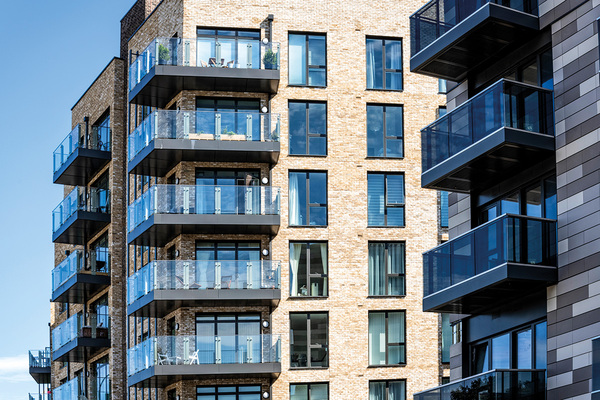 Inside Housing – News – The siding loan program must be abolished and replaced by a "global" fund, according to the deputies
Mr Betts said: "In the years since the Grenfell tragedy, we have been shocked by the reality of the danger posed by flammable coatings, by the ubiquity of these materials in modern buildings and by the frequency with which which basic fire safety measures, including fire breaks and sprinkler systems, are just not there.
"The government's recent proposals fail to respect the fundamental principle that tenants should not have to pay to fix these problems. This is why we have called on the government to improve support and develop a comprehensive building safety fund that targets support where occupants are most at risk, rather than the current height-based approach and the product.
"Proposals to implement a loan program allowing tenants to pay for the refurbishment of siding on buildings under 18m should also be dropped. "
Kate Henderson, Executive Director of the National Housing Federation, said: "The lack of government funding to clean up social housing has essentially resulted in a stealth tax on social landlords and their residents that far outweighs any action against those responsible, and affects the ability to maintain existing homes and build new housing. social essentials. "
A spokesperson for the End Our Cladding Scandal campaign of affected tenants said: "Today the special cross-party committee for housing, communities and local government is warning the government, in the strongest possible terms, to rethink completely its approach to building safety. crisis.
"Boris Johnson must heed the advice of his own MPs and abandon plans for a coating tax on hard-working tenants, many of whom are first-time buyers. The Prime Minister has already broken his promises to ensure that no tenant pays to secure their home. We won't let him break that promise again.
"We didn't design these dangerous buildings, we didn't approve the buildings, we weren't the ones who built shoddy apartments – we shouldn't have to pay for a mess that billionaire developers and the construction industry at large have created. "
A spokesperson for the Department of Housing, Communities and Local Government said the report was "deeply flawed" and argued that the government was already prioritizing taller buildings with the most dangerous cladding.
They added: "We have made it clear that homeowners and industry should secure buildings without passing costs on to tenants – and we will ensure they pay for the mistakes of the past with a new levy and tax. to contribute to remediation costs. For low-rise buildings that pose less risk, our generous capped finance program will ensure bills do not exceed £ 50 per month.
"Our approach strikes the right balance between protecting tenants and fairness to taxpayers.
Update at 9:25 a.m., 04/29/21:
This story has been updated to include the government's response.