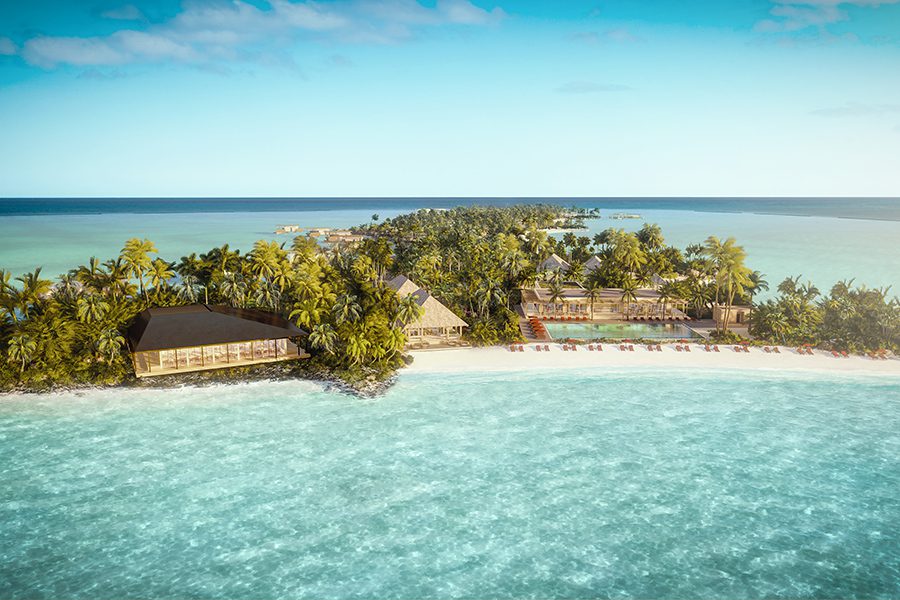 Bulgari will launch a resort in the Maldives
Bulgari Hotels & Resorts has unveiled plans for the launch of its 13th property. Located on the Raa atoll in the Maldives, the Bulgari Resort Ranfushi will be designed with a contemporary and sustainable philosophy imagined by the Milanese company Antonio Citterio Patricia Viel.
The 54-key retreat will include 33 beach villas, each equipped with its own pool, 20 overwater villas and a Bulgari villa located on a separate exclusive island. Four distinct dining options will be offered on-site, along with amenities such as a Bulgari Bar, Bulgari Spa, Fitness Center, Yoga Pavilion, Private Library and Boutique.
"We are particularly proud to have secured such an extraordinary location for the new Bulgari Resort Ranfushi, as the Maldives is a dream destination for our guests around the world," said Jean-Christophe Babin, CEO of Bulgari. "We are convinced that this new jewel of hospitality will once again ensure the highest levels of quality and innovation for our international customers and we look forward to sharing with them the values ​​of Bulgari in this new very exclusive."
The Bulgari Resort Ranfushi is expected to open in 2025.
More HD:
Passion Guides Interior designer Paolo Ferrari
Podcast What I Learned: Bill Walshe, Viceroy Hotel Group
Tour Ci Siamo, the latest addition to the Union Square Hospitality group