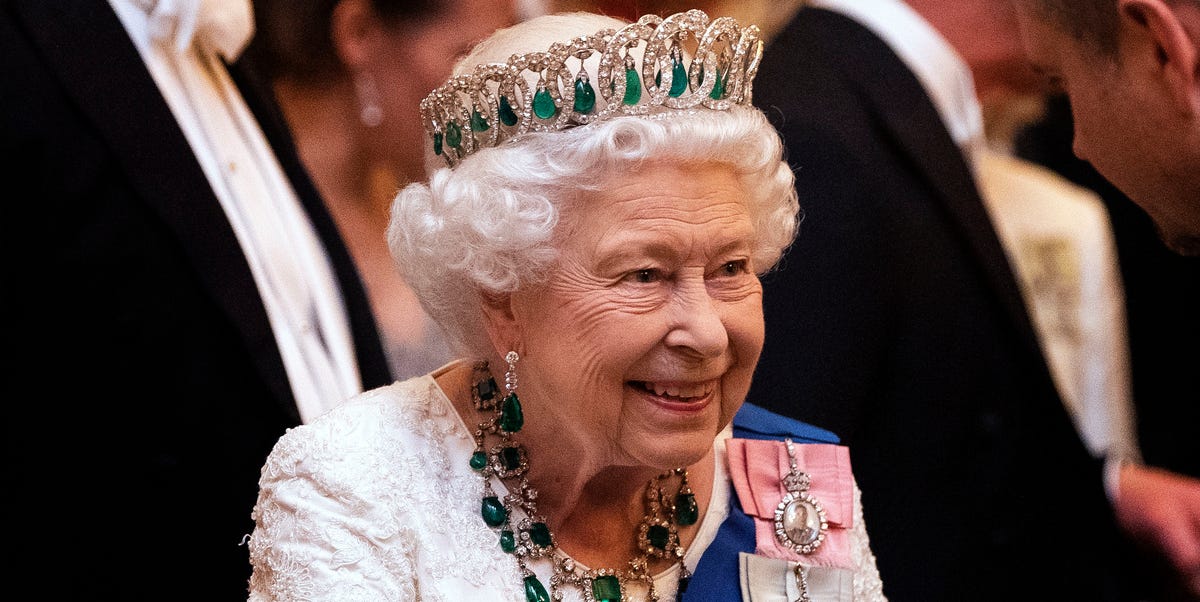 Bulgari celebrates the Queen's Platinum Jubilee with a fine jewelry set
Bulgari celebrates the queen in the most luxurious way, with an exclusive special edition tiara and watch.
To mark the Platinum Jubilee, the jewelry brand created the Jubilee Emerald Garden high jewelry tiara, which took over 1,500 hours to create. The special piece is adorned with emeralds and diamonds, which are set in platinum, to represent the Queen's Platinum Jubilee. The emerald itself is very special – a 63.44 carat Zambian stone, carved with a blooming lotus flower.
"This high jewelry creation is a tribute to celebrate the 70 years of Queen Elizabeth II's reign", explains Lucia Silvestri, high jewelry creative director at Bulgari. "I was inspired by the Queen, a strong and powerful woman, an icon of our time, and her historic admiration for emeralds, to design a piece centered around this striking sculpted emerald, which showcases the mastery of Bulgari in terms of craftsmanship and creativity."
The tiara is completely transformable, allowing the buyer to wear it either as a headpiece or as a necklace.
The jeweler often focuses on versatility and creativity in its creations, with Nicola Bulgari, vice-president of the brand and direct descendant of the founder, explaining: "The same jewel must be worn both for a picnic and for a great ball."
The tiara teases a wider collection for the brand, featuring standout emeralds, like the matching Diva's Dream high jewelry watch. Crafted in white gold, diamonds and set with eight fan-cut Zambian emeralds, the watch required 1,000 hours of work to create.
This content is created and maintained by a third party, and uploaded to this page to help users provide their email addresses. You may be able to find more information about this and similar content on piano.io