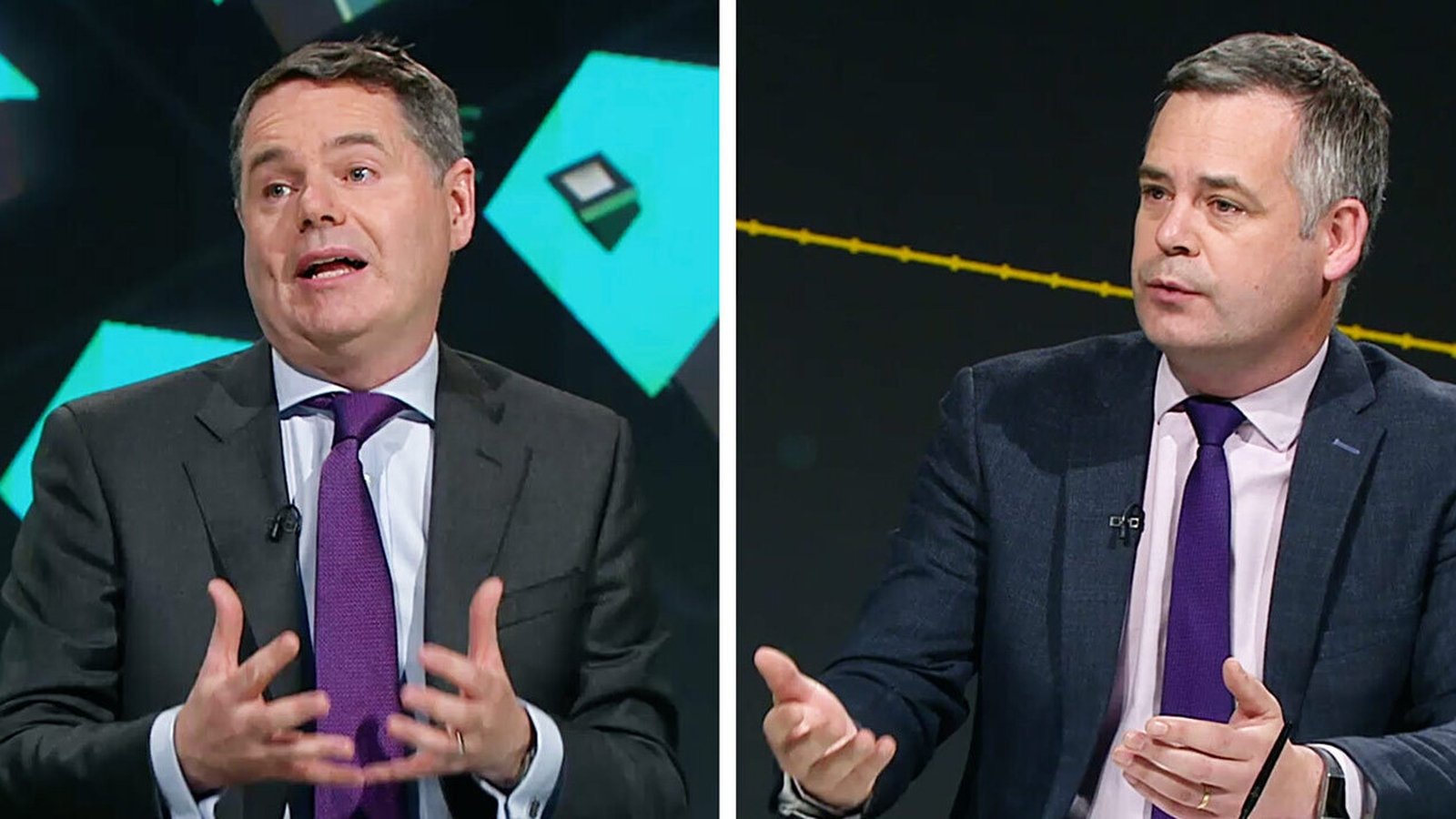 5 things to watch in the Doherty v Donohoe debate
While the Prime Time set and even some presenters may have changed, on budget night in recent years, you can set your clock on Paschal Donohoe and Pearse Doherty one-on-one.
Since 2017, the pair's encounters have proven a mainstay of budget hedging — old-time reliability, to borrow a phrase.
Last year's debate was a sparkling affair.
"Are you going to spend less and make things cheaper at the same time? Paschal Donohoe asked, looking both appalled and puzzled by Sinn Féin's childcare plans.
"How are you going to do that, Pearse?"
A steady hand on the tiller has been Fine Gael TD's calling card during his five years as finance minister. But his Sinn Féin counterpart has repeatedly challenged the minister on his mark of economic prudence.
"We have to manage the economy, but we have to manage what is happening in people's lives," MP Doherty explained, pointing to the absence of any provision for tenants in 2021.
This year money is being spent – ​​billions. So the argument turns on whether the right decisions were made.
Here are the questions you can expect to see debated on RTÉ's Stage B tonight.
Income tax
Paschal Donohoe today announced a key change to income tax brackets, increasing the standard rate threshold from €3,200 to €40,000. This means that a single person earning more than €35,000 will be better off up to €831.
However, while those earning less than €25,000 will also see their take-home pay increase – by around €1,000 next year – middle earners will only see a €191 increase in their annual salary after tax.
Paschal Donohoe will argue that, caught in the loop with other credits and subsidies announced today, all workers will feel a significant benefit. In particular, parents stand to gain from increased childcare subsidies which will reduce the cost of childcare by €1,200 on average.
Pearse Doherty, however, was quick to highlight the income tax issue this afternoon.
"What message does it send that someone with €35,000 gets four times the tax relief?"
Describing the budget as 'the wrong priorities and the wrong choices', expect the Sinn Fein spokesperson to point this out tonight.
Welfare
One of the last elements of the Budget to be finalized, the social package is the one that illustrates the difficulty that the Government is encountering with the 2023 Budget.
A series of new credits, allowances and double payments are designed to make up for the worst of the cost of living crisis for those on welfare – but increases to basic welfare rates will be criticized as falling short.
An additional fuel allowance of €400 will be paid before Christmas, a double child allowance will be paid in November and a double week of one-off "cost of living support" payment will be paid to welfare recipients in October.
This will include retirees, carers, people on disability benefits and job seekers.
But basic social benefits will only increase by €12 in January, less than the rate of inflation.
Expect Sinn Féin to say the most vulnerable are being left behind.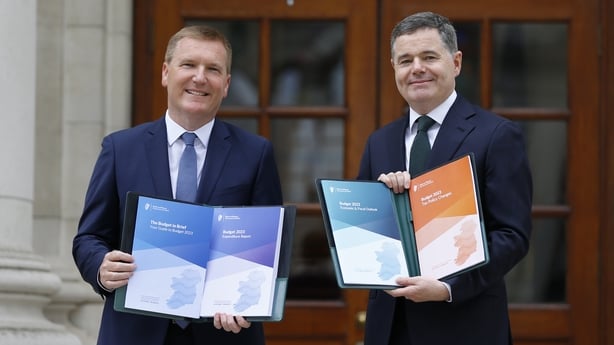 Lease
The government has learned the lessons of last year's budget where there was no measure to help tenants.
This time, a new tax credit of €500 has been introduced for tenants. Tenants who pay taxes will benefit from a reduction of €500 on their tax bill this year and next year.
Critics, including Sinn Féin, say the measure will lead landlords to raise rents unless it is introduced alongside a ban on rent increases.
The government will indicate areas of rent pressure as a mitigating measure against widespread rent inflation. Expect Mr Donohoe to also highlight how tenants in the over €35,0000 income bracket will benefit from tax cuts in this budget and potentially a €600 energy credit.
Energy
When Mr Doherty stood in the Dáil chamber to deliver his response to the budget this afternoon, the first item on the agenda was the cost of energy.
All households will receive energy credits totaling €600, paid in three installments of €200.
However, Sinn Féin has proposed a cap on electricity bills – limiting the amount customers are charged by their supplier and funded by the state.
It is a proposal that the government rejected as writing a blank cheque, potentially akin to the bank guarantee.
"Sinn Féin would have given households certainty," Mr Doherty said.
Given the scale of inflation driven by rising energy prices – which is expected to rise by 100% this year – this is a key point of disagreement between the two sides.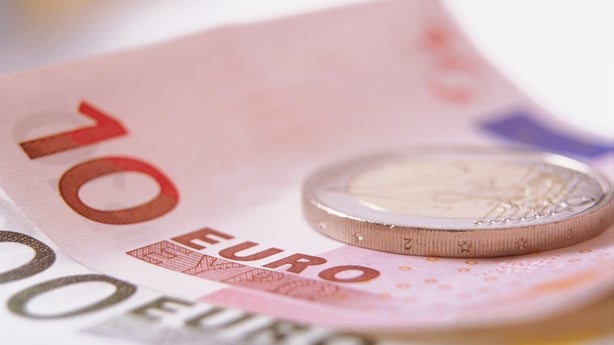 The future
There is another dynamic in this year's debate. The 2023 budget is likely to be Paschal Donohoe's last as finance minister and Sinn Féin's performance in the opinion polls means Doherty himself could be in the hot seat in the near future.
The two men will want to make an impression.
Mr Donohoe today insisted it was 'essential that we use our surpluses wisely'.
Some €2bn is being diverted to a new rainy day fund, now called the National Reserve Fund.
The minister warned that the kind of unforeseen events that have rocked our economy in recent years are "happening more often and having a significant impact".
It's a message Mr. Donohoe returns to repeatedly – ​​consolidating public finances to meet future challenges.
The contingency fund is one that Doherty himself could rely on should his bid to become finance minister materialize.
"What people need isn't sound bites – it's delivery," he told the Dail, already sounding like a man with one eye on the government.
He will also want to demonstrate that Sinn Féin's approach to the 2023 budget would have been different.
Expect Mr Doherty to highlight party proposals to cut USC which he says would put money back in the pockets of middle and low income earners and highlight repeated calls Sinn Fein to freeze rents.
Watch the live debate between Minister Paschal Donohoe and Sinn Féin's Pearse Doherty tonight in prime time at 9.35pm on RTÉ One and RTÉ Player.